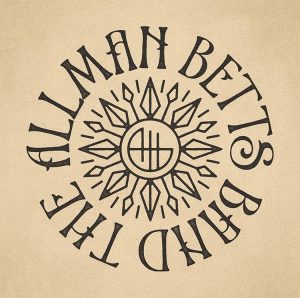 The Allman Betts Band have signed a new global recording agreement with BMG to release their forthcoming debut album Down To The River. Led by Devon Allman, son of founding Allman Brothers Band keyboardist and singer, Gregg Allman, and Duane Betts, son of founding Allman Brothers Band guitarist and singer, Dickey Betts, the album was recorded at Muscle Shoals Sound Studios with producer Matt Ross-Spang (Jason Isbell, Margo Price, John Prine and Elvis Presley). Down To The River is slated for release this June.
After a successful year of touring, the sons of Gregg Allman and Dickey Betts officially joined forces to form a new group together. Their first call was to old friend Berry Oakley Jr., son of the Allman Brothers Band's founding late bassist, Berry Oakley, and floated the idea of joining them. The trio's musical friendship traces back to The Allman Brothers Band's 20th anniversary summer tour in 1989 when the three first met, and often sat-in with the Rock-And-Roll Hall of Fame inductee. In November of 2018, they announced the formation of The Allman Betts Band.
Welcoming producer Matt Ross-Spang the band recorded their sessions at the famed Muscle Shoals Sound Studios. They brought in Gregg's former bandmate, Peter Levin, and former Allman Brother Chuck Leavell as guests, adding organ and piano, and recruited seasoned players from the Project ensemble: slide guitarist Johnny Stachela, drummer John Lum, and percussionist R Scott Bryan (Sheryl Crow). Motivated by classic recording techniques and vintage gear in the historic Alabama studio, they cut the album live. No computers. No digital editing. Setting-up as one in the studio, they tracked nine songs on two-inch analog tape, resulting in their debut album.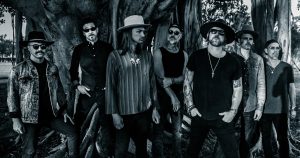 The Allman Betts Band will kick off their inaugural tour later this month in New York City. Led by Devon Allman and Duane Betts, the group exapnded their debut jaunt and revealed their new album, Down To The River is due this summer.
Devon and Duane are joined in the band by Berry Oakley Jr. on bass, Johnny Stachela on guitar, John Ginty on keys, R. Scott Bryan on percussion and John Lum on drums. The Allman Betts Band opens the lengthy tour at Brooklyn Bowl in New York City on March 27.
Handle It – EP
by Johnny Stachela Band
Digital Album Includes unlimited streaming via the free Bandcamp app, plus high quality download in MP3, FLAC, & more. Buy Now $5 USD
1. Handle It
2. Firefly
3. Weight Of Your World
4. Automatic Pistol
released June 17, 2016
Johnny Stachela – Vocals, Guitar, Slide Guitar
Sebastian Ciceri – Bass, Vocals
Vincent Fossett. Jr. – Drums
Produced and Mixed by Jorgen Carlsson
Engineered and Mastered by Steve Holroyd
Recorded at Rogers Boat Studio
All songs written by Johnny Stachela
"Handle It" and "Weight Of Your World" co-written by Stoll Vaughan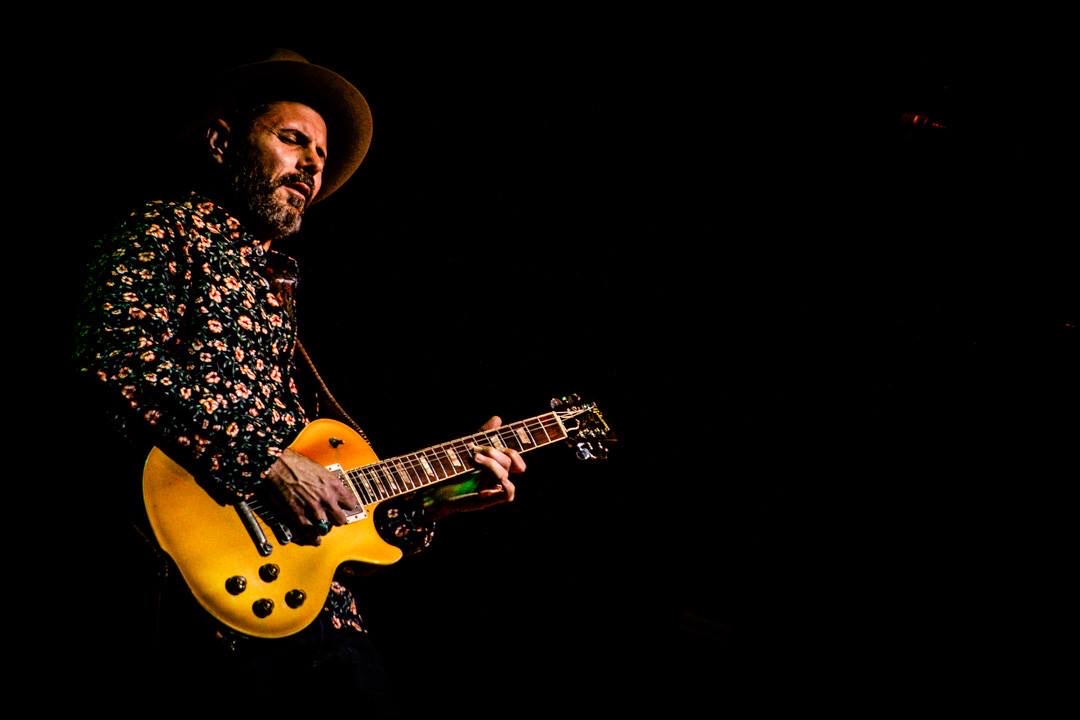 In 2018, Johnny Stachela and Duane Betts partnered with the Devon Allman Project as guests, supporting and sitting-in on a nine-month Allman/Betts World Tour, with stops at such iconic venues the Beacon Theater in New York City and Colorado's Red Rocks amphitheater. The European leg saw Stachela in Spain, Belgium, Netherlands, UK and Germany.  Additionally, he performed on the second single, "Downtown Runaround," and subsequent video from Bett's debut EP, Sketches of American Music.
Stachela then accepted the invitation to join The Allman Betts Band as a charter member in 2018, recording at the famed Muscle Shoals Sound studio- for their 2019 debut LP, Down to the River, and their 2020 follow-up (TBA) and touring internationally with the group, including dates in Europe and multiple summer festival stops.
He guested with North Mississippi Allstars in Los Angeles and during a 2019 holiday run sat-in with Gov't Mule in Philadelphia.  With the Allman Betts Band, he supported Lynyrd Skynyrd on New Year's Eve at the group's final American Airlines Arena appearance in Dallas.  As a solo artist, Stachela was invited to perform with Wet Willie on the band's 2020 Rock Legends cruise.
Brandishing his Gibson SG- a trademark of the late Allman Brothers Band guitarist Duane Allman- and plugging directly into a host of vintage Fender amps, Stachela has found that magical tonal connection between the celebrated legacy of the past and his pursuit of modern blues. His well-crafted style of bottleneck slide evokes favorable comparisons to his heroes- influenced and inspired, never imitating.
Something is wrong.

Instagram token error.