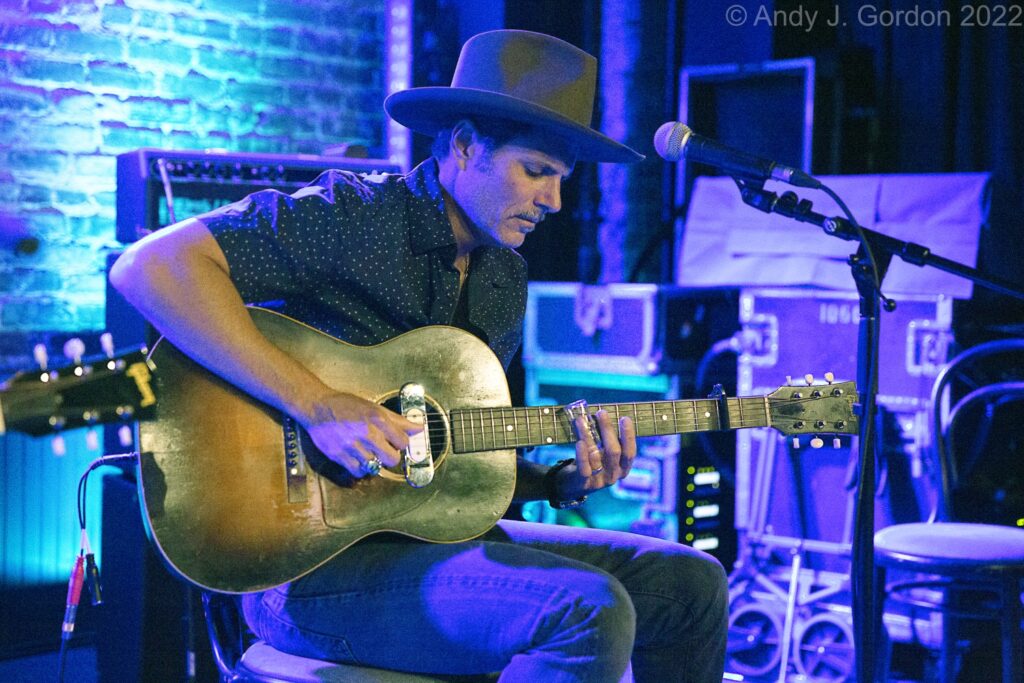 A show that started out as an intimate guitar duet between talented blues rockers ended up as delightful friends and family affair in Venice, California. Duane Betts and Johnny Stachela have been playing together for some time and their gig on July 21, 2022 at The Venice West solidified their successful collaboration. Fans in the small venue were treated to surprise guests, extraordinary acoustic guitar forays, and songs that spanned the blues rock catalog. >> Read full review at Glidemagazine.com
Handle It – EP
by Johnny Stachela Band
Digital Album Includes unlimited streaming via the free Bandcamp app, plus high quality download in MP3, FLAC, & more. Buy Now $5 USD
1. Handle It
2. Firefly
3. Weight Of Your World
4. Automatic Pistol
released June 17, 2016
Johnny Stachela – Vocals, Guitar, Slide Guitar
Sebastian Ciceri – Bass, Vocals
Vincent Fossett. Jr. – Drums
Produced and Mixed by Jorgen Carlsson
Engineered and Mastered by Steve Holroyd
Recorded at Rogers Boat Studio
All songs written by Johnny Stachela
"Handle It" and "Weight Of Your World" co-written by Stoll Vaughan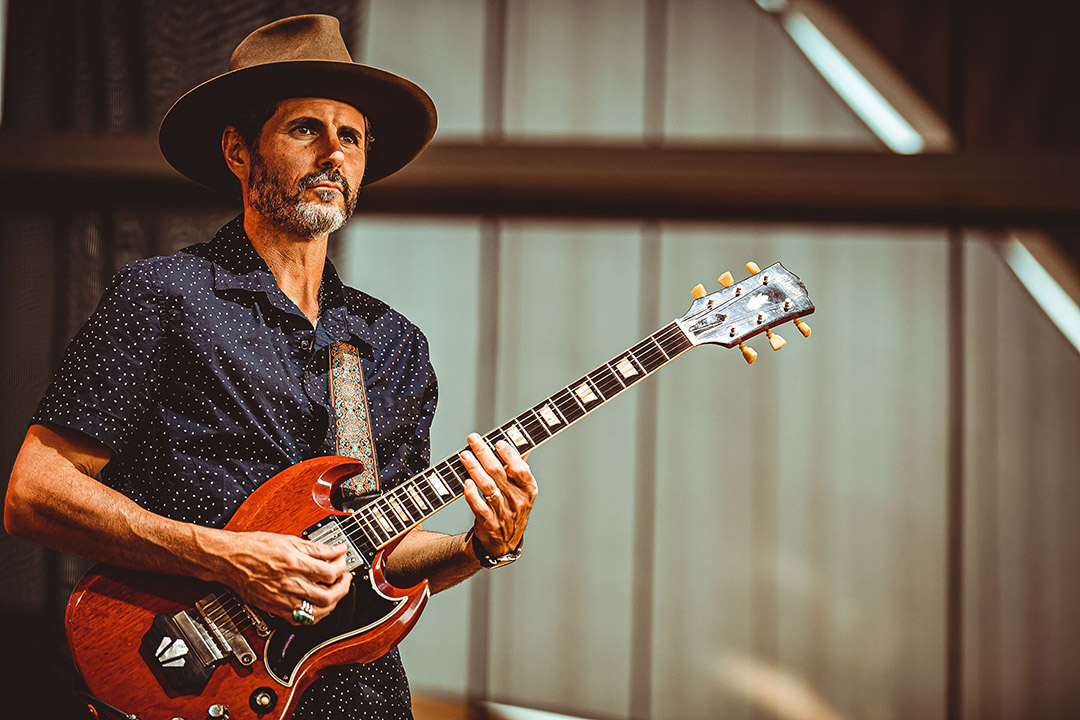 In 2018, Johnny Stachela and Duane Betts partnered with the Devon Allman Project as guests, supporting and sitting-in on a nine-month Allman/Betts World Tour, with stops at such iconic venues the Beacon Theater in New York City and Colorado's Red Rocks amphitheater. The European leg saw Stachela in Spain, Belgium, Netherlands, UK and Germany.  Additionally, he performed on the second single, "Downtown Runaround," and subsequent video from Bett's debut EP, Sketches of American Music.
Stachela then accepted the invitation to join The Allman Betts Band as a charter member in 2018, recording at the famed Muscle Shoals Sound studio- for their 2019 debut LP, Down to the River, and their 2020 follow-up, Bless Your Heart, and touring internationally with the group, including dates in Europe and multiple summer festival stops.
He guested with North Mississippi Allstars in Los Angeles and during a 2019 holiday run sat-in with Gov't Mule in Philadelphia. With the Allman Betts Band, he supported Lynyrd Skynyrd on New Year's Eve at the group's American Airlines Arena appearance in Dallas.
As a solo artist, Stachela was invited to perform with Wet Willie on the band's 2020 Rock Legends cruise. As well, Stachela issued a single, "County Farm", a cover of the 1930s Son House folk blues, across all digital platforms in the spring of 2020.
In 2021, Stachela completed several tours with both The Allman Betts Band and the Allman Family Revival. After The Allman Betts Band announced its hiatus in early 2022, Stachela turned to writing, performing, and production work with Duane Betts for Betts' second solo album. Recording sessions for the new project commenced in Spring 2022 at Derek Trucks and Susan Tedeschi's Swamp Raga Studio in Jacksonville, Florida.
Brandishing his Gibson SG- a trademark of the late Allman Brothers Band guitarist Duane Allman- and plugging directly into a host of vintage Fender amps, Stachela has found that magical tonal connection between the celebrated legacy of the past and his pursuit of modern tonal
excellence.
After 20 years of perseverance, and with his well-crafted style of bottleneck slide evoking favorable comparisons to his heroes- influenced and inspired, never imitating- Johnny Stachela has become one of the more highly respected guitarists in modern blues and rock.