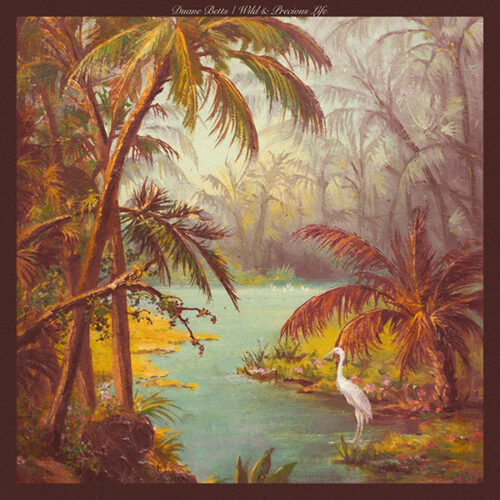 Duane Betts assembled his dream team of musicians — including guitarist Johnny Stachela, bassist Berry Duane Oakley, keyboardist John Ginty, and drummer Tyler Greenwell — and took up his old friends Susan Tedeschi and Derek Trucks on an offer to record at their own Swamp Raga Studio in Jacksonville. Wild & Precious Life was recorded to two-inch analog tape during a series of live-in-the-recording-studio performances in 2022.
"We set up as a band, tracked everything live, and kept whichever takes had the magic," says Duane, who co-produced the album with Stachela and Ginty. The band welcomed a number of guests into the fold too, finding room for Marcus King (who swaps guitar solos with Duane on "Cold Dark World"), Nicki Bluhm (whose haunting harmonies run throughout the country-flavored "Colors Fade"), and Derek Trucks (who contributes searing guitar leads to the album highlight "Stare at the Sun"). Bobby Tis handled the album's engineering duties, while seven-time Grammy winner Jim Scott mixed.
Wild & Precious Life offers up a timeless version of American music — a mix of blues, rock, folk, and country that could've blanketed the FM radio airwaves during any number of decades. It's a modern album inspired by some of the best parts of the past, full of sharply crafted songs written in a state of deep reflection and Duane's journey toward sobriety.
Pre-Order Now on Vinyl or CD>>>